A little over 20 years ago when my son was a toddler, I had a brainstorm: write a book about great places to take kids in the area. I was an at-home mom, no product like that existed locally and I knew tons of fun things to do and places to go.
Several months before, I'd read about a national mother's group in Parents magazine, and started a local chapter. I asked one of the members, who lived near me and had three children — yet seemed very "with it" — if she wanted to write it with me.
We didn't know each other well, but we discussed it and decided to do it.
We were both dirt poor as our then-husbands worked at entry-level jobs in the medical field and went to school, but we each pitched in some money (I used a small inheritance from my grandma) and went into business together, calling each other nightly to discuss the book after the kids were in bed.
We had complementary skills and got along great — and, unbeknownst to me beforehand, C was a phenomenal salesperson — and her family owned and operated a printing shop in another state.
It turned out to be a great decision and we became the best of friends, as we took our children on day trips to all the local family-friendly attractions and wrote about them over the next six months.
C had the brilliant idea to sell coupons, to be printed in the back  of the book, to businesses we wrote about, so we could pay for printing and provide a bonus (far greater than the  cover price) to parents who bought the book.
All the owners or managers of sites we wrote about were thrilled to get free publicity with the detailed write-ups in the book and were very helpful giving us information about their businesses. That was my first experience making sales – and I sold a few coupons – but C sold a lot of them as we interviewed people and wrote about each place.
We finished writing the book — on electric typewriters, as either of us owned a computer! — and C's family's company typeset and printed it.
I'll never forget the day her brother (who worked in the printing business and created the graphics with his wife for the book) arrived after a cross-country drive with our first thousand printed copies. We were thrilled!
We schlepped the books to every bookstore and business within 100 miles who might buy it — and quickly learned that the wholesale price is way less than the retail price.
We contacted the area newspaper about writing a column for them, featuring one of the family-friendly sites each week — and did that for two years, typing the columns with carbon paper copies and driving them 10 miles to the newspaper headquarters. Remember…it was 20+ years ago…
The column didn't pay much, but the paper ran a nice blurb about the book and how to order it by mail, which was worth its weight in gold. Our area is a major tourist destination, and we sold a lot of books to families vacationing here.
We did everything we could think of to sell the book — some ideas worked and some were total flops. We even gave PTA presentations and did a few book signings (that sounds cool but we didn't make many sales that way.)
My greatest sale was 19 books to the local library — one for each branch. I used to go to there often and look up my name under "author" on their computers, break into a big smile and leave the screen up for the next user to see..
We didn't make a million dollars — but we sold 5,000+ books before C's family moved and we sold the business. It was definitely one of the best experiences of my life!
If you have an idea you think has potential, don't be afraid to go for it.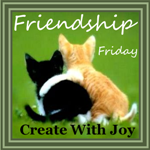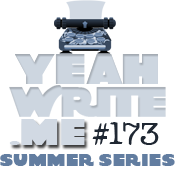 Linked to Think Tank Thursday