One of my most memorable – and bizarre – online dating stories was also one of my first attempts to meet a nice man after my divorce.
I met J for lunch one day and we had a very nice conversation. He told me that he had been a local radio personality.
Because he was a well-known local person and I was new at dating-after-divorce, when he asked me to go to dinner and a movie in a few days, I accepted and let him pick me up in his car. (Note: I would NEVER do that now!)
As we drove up the interstate to the movies, he told me more about himself.
First, he said that he got divorced because his ex-wife used to beat him up. He demonstrated by punching the dashboard a few times.
Wow. What do you say to something like that? It's awful – and we all know it happens – but it's not something you'd blurt out to someone you hardly knew (and, presumably, wanted to impress). The mental picture I got was appalling. And I was speechless.
He was a fairly short, slender man – and next, he proudly related that he weighed 135 pounds — and he wore a "small" sized shirt.
Yikes! That was less than I weighed at the time. It gave me a funny feeling because I'd never dated such a tiny man. And I hadn't really noticed it til he brought it up.
As he continued to talk, it was like he suddenly felt the urgent need to pour out all the worst traits about himself.
The last big thing he revealed that his body was so hairy that he shaved his back.
What would possess a man to admit that to a near-stranger?! Did he think we were going to get naked? Or that it would be a turn-on?
After the last revelation, I have to admit I was totally and completely grossed out. All I wanted to do was get out of that car — but the date had only begun, and I was stuck.
I did my best to keep a straight face during his confessions, but it was hard.
At dinner, one of us had spaghetti and all I could think of when looking at the plate of food was long strands of hair – like the ones growing on his back. I also noticed that he had quite a few hairs sticking out at the wrist of his long-sleeved shirt, too. And I didn't want to look up at his "little boy" sized small shirt, either.
As he talked during the meal, I noticed that the very deep, manly voice he'd been using until then (the radio announcer voice) would occasionally revert into a higher pitch (which I assumed was his "real" voice). That was pretty disconcerting, too.
At the movie theater, I tucked my hands under my armpits and kept them there during the entire movie. The idea of J touching me  – accidentally or on purpose – was just too repulsive.
The evening finally came to an end (no, there was no good night kiss!) and we never saw each other again.
However, I've told that dating story quite a few times (my girlfriends all love it) and thought about J occasionally over the years. He was a nice enough man – and his "issues" probably would've been tolerable if he'd just relaxed and been himself, and gotten to know me very well before revealing them. He mentioned at some point on our date that he'd had one date with a lot of women , and, looking back, I can only guess that he revealed way too much to all of them, too…
***
Other dating posts:
Online Dating Horror Story #1: Don't Be Cruel
Online Dating Horror Story #3: Thunder and Lightning
Online Dating Horror Story #4: A Deli Emergency
Online Dating Horror Story #5: First Date with a Doctor and his Son at a Swimming Pool
Online Dating Horror Story #6: A Walk on the Beach Goes Terribly Wrong
Online Dating Horror Story #7: You Live WHERE?
Online Paper Bag Speed Dating: Would You Do It?
Dilemma: Old Flames in Family Photos
GOOD Dating Stories:
Memories of Good Times with Tom (We Met, We Laughed, We Acted Like Third-Graders)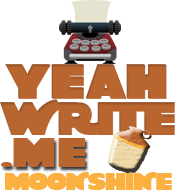 Save