Got a Fitbit Force fitness tracker for Christmas 2013 (although it was backordered and didn't arrive til late January 2014) and I can truly say I've loved it. It's helped me greatly increase my activity level!
I've worn it 24/7 for ten months now, and it's been eye-opening to see how much — and how little — I've walked every day since then.
Because I monitor the device continuously, I definitely walk way more now than I did before! Recently got to where I average 10,000 steps a day for an entire week. Although I also attend a BODY PUMP class once a week that doesn't result in many steps because you lift weights in a stationary position, Zumba® class usually racks up about 6,000 steps in an hour!
The Fitbit step count has been extremely reliable (my girlfriend and I once tested it by walking from one side of Super Walmart to another in unison, counting our steps and giggling like third graders — and the Fitbit number was right on the mark).
The battery only requires charging about every 10 days — and you get a helpful email reminding you to do it before it runs out. Charging is as easy as plugging a cord into the back of the Fitbit and the USB on your computer and leaving it there overnight.
You get weekly emails with a report on daily activities – number of steps, distance walked, stairs climbed, etc. – and a weekly average daily steps. You can also go online anytime to check stats — and walking within 10 feet or so of the computer syncs the device and updates the data.
You can "friend" other people who have a Fitbit and compete, challenge or chastise them. That's been fun – and all my "friends" have been encouraging. (Of course, it's always fun to say to yourself once in a while, "Ha ha. I walked more than she did!")
All in all, it's been great.
Like everything, though, there have been a few downsides.
First — the Force was recalled shortly after I got it because some owners got skin rashes. Luckily, I didn't and continued to use it for 10 months. The company didn't come out with a replacement for the model I have until then.
Second — the device falls apart eventually from normal wear. I don't believe I misused it, but the band came apart several weeks ago, and I've had to resort to wrapping a rubber band around it to keep the fitness tracker together (which is not a really classy look). If the company had manufactured and sold replacement bands for this model, that wouldn't have been a problem; I would've simply bought a new one.
Third — the plastic clasp to secure the device is a real weak link. Can't tell you the number of times I've brushed my arm against something and the tracker flew completely off my wrist! Pushing a little rectangle of plastic into another rectangle of plastic just doesn't cut it… (**Update: I discovered a great, inexpensive accessory to keep the Fitbit clasp from opening and hold the device on your wrist!)
Since the device was recalled and mine was going to fall apart and/or off my arm, I returned it to the company…reluctantly.
**Update: A new Fitbit — Charge — replaced the Force and I bought one of those and really like it. Have been using it since December 2014 — here's a review.) The strap is textured and the device will do a few things I don't need (like notify you of smart phone information) — but it works really well.
**Update: The Charge HR (which continuously measures heart rate) is out now and costs more, but I'm not willing to pay the additional amount — although it does have a band with a more reliable clasp that I'd really like to have!
I researched competing fitness trackers and read a lot of reviews, and concluded that the Fitbit trackers are the best on the market — and I'm going to stick with a good thing.
**Update: Have been wearing a Fitbit 24/7 for more than 22 months now – and am still hooked on it! (See Fitness Fun 22 Months Later.)
— Also see:
—To read posts about my other athletic activities, see: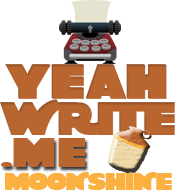 Save


Save
Save